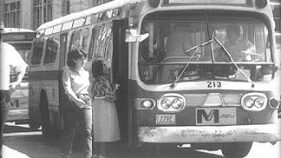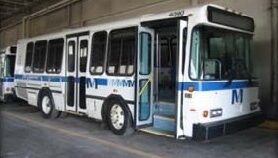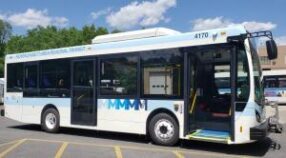 The Montachusett Regional Transit Authority ('MART') is one of Massachusetts' 15 regional transit authorities. 'MART' is located in North Central Massachusetts and encompasses parts of Northern Worcester and Western Middlesex Counties. 'MART' was created pursuant to Massachusetts General Laws, Chapter 161B, in August of 1978. 'MART' provides public transportation to 25 area cities and towns. They include the cities of Fitchburg, Gardner, and Leominster and the towns of Ashburnham, Ashby, Athol, Ayer, Barre, Bolton, Boxborough, Hardwick, Harvard, Hubbardston, Lancaster, Littleton, Lunenburg, Phillipston, Royalston, Shirley, Sterling, Stow, Templeton, Townsend, Westminster, and Winchendon. We work with the local communities within the region to offer attractive options to travel with 'MART'. Bus fare discounts are provided to the elderly, disabled, veterans, and students.
'MART' has local bus routes in the Fitchburg, Leominster, Gardner, and Athol areas. There are peak commuter shuttles that go between Gardner and Fitchburg, as well as Worcester. There are twelve (12) fixed bus routes which run Monday through Saturday on a 15 to 60 minute frequency, and six more regional routes which run on weekdays only with variable frequency. 'MART' has Council on Aging Service for the elderly and disabled in all of its communities.
'MART' also runs a shuttle to Veterans centers and hospitals in Boston (from Bedford VA thru Jamaica Plain VA) and in Worcester. The shuttles run three times a day and leaves from the 'MART' Intermodal Center. Veterans, seniors and the disabled can book an ADA ride from their homes to the Intermodal to board the shuttle. The shuttle is run at no cost to the Veterans themselves. Currently the cost to run this service is supplemented by the cities of Fitchburg and Leominster for the Veterans who live there. The shuttle is also open to the general public. Seniors and the disabled receive a discount.
'MART' operates and maintains four park-and-ride facilities along the MBTA Fitchburg Commuter Rail line. We operate the Fitchburg Intermodal Transportation Center located in downtown Fitchburg, the North Leominster Intermodal Transportation Center located on Nashua Street in Leominster, Wachusett Station located at 55 Authority Drive in West Fitchburg just off Route 2 at Route 31 exit, and across from Ayer Station located at 3 Groton Road in Ayer.
Additionally, 'MART' brokers human service transportation through the Massachusetts Human Service Transportation (HST) Office within the Executive Office of Health and Humans Services (EOHHS). The human service agencies currently represented under the HST office are the Office of Medicaid (MassHealth), Department of Developmental Services (DDS), the Department of Public Health Early Intervention program (DPH/EI), the Massachusetts Rehabilitation Commission (MRC), and the Massachusetts Commission for the Blind (MCB). MART now manages HST services for 286 of the 351 (82%) communities in Massachusetts representing nearly 29,000 of the 37,000+ HST consumers.